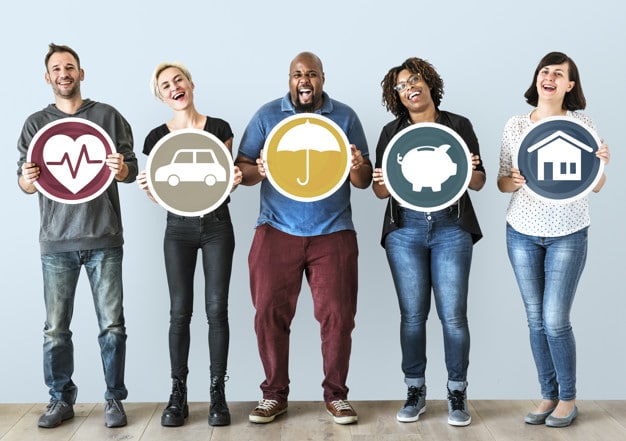 I hope this article highlights your greatest asset & it's risk should you not act.
(The article/example is that of an example for illustration purpose)
Phil aged 41  & Amy aged 39  & their 2 children Nathan aged 11 & Trudi aged 9 lived in a normal happy family life in Napier Phil worked in middle management in the IT industry earning $90,000 per annum  (Nett $64,529 after tax & Kiwisaver contribution per year & Amy worked part-time at the local council office earning $40,000 per annum (Nett $31,814 after tax & Kiwisave contribution), they had a mortgage on the family lifestyle block on the outskirts of Napier for $400,000 with repayments of around $1,800 per month they lived the life of a normal, secure, happy NZ family everything was fine & life was good & they looked forward to a great future.
They had Life Insurance for family protection & medical insurance along with House, Contents & Car insurance, their insurance advisor Brett had suggested to Phil & Amy that they should look at Income/Mortgage Protection for Phil as he been the main income earner & with family outgoings of around $4,000 per month including their mortgage  they needed the "financial safety valve" should Phil be unable to work due to an illness & or accident occurrence.  Their response was varied over a few meetings…
Yes that is something we should look at
The budget is a bit tight at present
At our age the chances of this happening are very low & we are in good health
Then out of the blue & quickly life changed Phil was out having a game of Golf with mates & he had a stroke rushed to Hastings hospital & all of a sudden what was a very happy, settled & secure family were faced with a crisis & then the prognosis arrived that it was unlikely Phil would be able to work for at least 12 months —— What now?
Phil's employer advised the family in good faith they would continue to pay Phil's salary for 2 months but then it would cease & they would see where things go from there as Phil went through his rehab & recovery —–This of course meant the family joint net income would go from $8,028 per month to a maximum of  $2,651 per month & they had committed outgoings of $4,000 per month & no Income/Mortgage Protection to assist with meeting those financial commitments—-What now ?
Here is the reality…
**The likely minimum  loss of family nett income will be around $65,000
($178-00 per day over 12 months)
**Income Protection with a monthly payment to the family of $5,625
(75% of Phil's Gross salary entitlement) would have cost the equivalent of $5.00 per day & given the family a joint maximum monthly income of $8,276 & no financial pressure in fact would give then financial relief.
SO FOR $5.00 PER DAY THEY WOULD HAVE HAD AMPLE PEACE OF MIND PROTECTION. INSTEAD OF A FAMILY FINANCIAL CRISIS WITH A NET LOSS OF INCOME OF $173-00 PER DAY FOR AT LEAST 12 MONTHS, SURELY THAT QUICKLY HIGHLIGHTS WHAT IS YOUR GREATEST FAMILY ASSET.
LET'S HAVE A CHAT HOW I CAN ASSIST YOU & YOUR FAMILY PROTECTION'S OF YOUR GREATES ASSET.  
A few facts around 9,000 people in NZ have stokes per year (24 per day) 25% of these strokes are people aged under 65 & Strokes are the second largest killer in NZ (Source NZ Stroke Foundation).
Sadly only about 20% to 25%  of the NZ workforce 653,000 hold Income/Mortgage protection as part of their Risk Protection portfolio (Source NZ Financial Services Council Spotlight on Insurance).