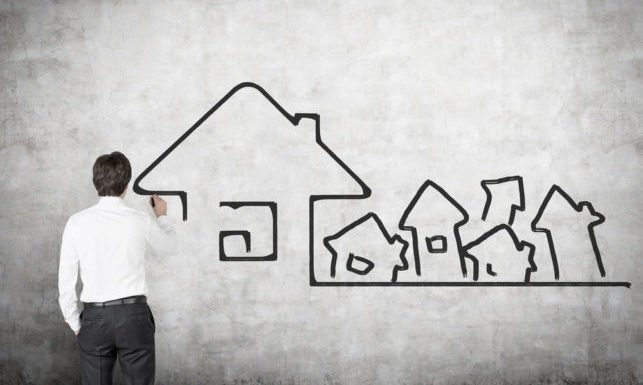 Buying a house is an exciting milestone in anyone's life. But there is a lot to think about when it comes to finances, choosing the perfect property, finding the right area, knowing how much to offer, and how you actually become a fully fledged property owner.
So, we have put together our step by step guide to purchasing a property. Then you know exactly what to expect as you progress down the buyer's path. Here we go…
Step 1: Know Your Budget
Sit down and work out exactly how much you can afford to pay for your first, or next home. Things to consider are…
Your current income and regular costs you need to cover

How much you have saved as a deposit, or

How much equity you have in your current home

Getting an appraisal done on your current home

If you want to borrow the maximum amount, or if you would rather keep your debt manageable
Step 2: Get Pre-Approval
If you need to borrow money from the bank to purchase your next home, then getting pre-approval is recommended. It lets you know how much money the bank will lend you based on your income. Being pre-approved can speed up the purchase process when you do find that dream home – it speeds up the mortgage documentation process and also lets you know exactly what you can bid at an auction.
Step 3: Find A Reliable Solicitor
There will be legal documentation that needs to be drafted and signed before the sale and settlement can go through. Find a reliable solicitor who is knowledgeable in property law. Draw on the advice of family and friends for who they might have used in the past.
Step 4: Find The Perfect House
Use these top tips to find the perfect home for you…
Decide on your must-haves and your deal breakers – rule out the properties that don't meet your criteria and hone in on the ones that do.

Use all the tools at your disposal – websites, apps, and real estate salespeople.

Do your research – know which houses in your area are selling, and what they are selling for.
Step 5: Inspect Everything
If you are going to live in this house, you want to know everything works. Check it all…
Turn on the lights and taps

Open the external, internal and cupboard doors

Walk on the top storey to see if it creaks

Check for evidence of mould, leaks or water damage

Check the house is properly insulated
Step 6: Get An Inspection
When you are happy with the house, pay a professional inspector to check the house also.
Step 7: Make An Offer
If you have completed steps 1 to 6 and are happy with the results, then it is time to make an offer on the property.
Step 8: Set The Terms
If your offer is accepted then it is time to agree to the terms of the sale agreement. Things like when handover of the keys will take place, if any work needs to be carried out beforehand, the payment due dates and any other legal matters.
Step 9: Settling On The House
This is where your solicitor and realtor step in and make things happen. You will need to have complied with the terms of the sale agreement before the property is transferred into your ownership.
Step 10: Move In
Congratulations, the home is yours! Now you need to move all of your furniture in and turn it from a house to a home.