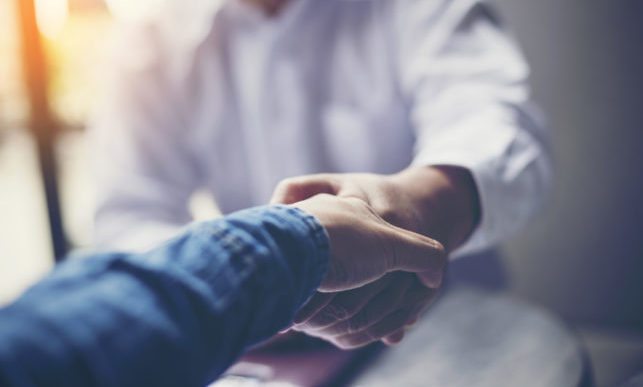 Contract or job negotiations can be stressful. But if you're in the market for a new job or post, there are some occasions when you have the upper hand. So rather than selling yourself short and making unnecessary concessions just to close the deal, it's important to recognise when you're in the driving seat. Here are four situations in which you need to stand your ground when negotiating.
1.       When you're the preferred or only candidate
Rarely will employers make it clear that you're the only candidate being considered for a role, but sometimes it is possible to pick up on the signals. For example, if in the interview the panel start talking about how you will jointly tackle a project, then you could be on to a winner. Or sometimes a receptionist or backroom staff member taking you on a tour of the office can let it slip that you're the only candidate. And if you are the clear favourite, then make the most of your hidden leverage when it comes to negotiating a salary or fee.
2.       When they need to fill the position fast
Sometimes a role may have been vacant for some time. Perhaps the company has failed to find the right candidate, or perhaps budgetary implications have delayed the recruitment process.  So, it pays to keep an eye on job adverts, press reports and industry chatter because if the company is desperate and you're a good match, then your bargaining power will have increased manifold. Emphasise your experience and expertise and the fact that you can hit the ground running, then name your price – they'll be putty in your hands!
3.       When you have other great offers
If you find yourself in a position of having several job offers at once, then congratulations. But if your preferred employer is the one offering the lowest salary, then rather than rejecting the offer or accepting the lower terms, use the other offers to negotiate a better deal. Be honest and admit that you have other, more tempting offers but this company is your number one choice. You'll be surprised at how far this approach can get you.
4.       When you receive an offer but haven't finalised the numbers
It's surprising how often this scenario occurs – you've started work on a project, but your original estimate hasn't been revisited or confirmed. The truth is though that once you begin to prove your worth on a project, most companies will be reluctant to start all over again with a different contractor. They just want to get the job done as quickly and smoothly as possible. So, if you haven't yet dotted all the i's and crossed all the t's, don't feel pressured into revising your fee especially if the company asks you to reduce your costs.
When it comes to negotiating fees and salaries, sometimes it's in your best interests to stay firm and stand your ground. Use these guidelines to help identify those situations where you have the upper hand.