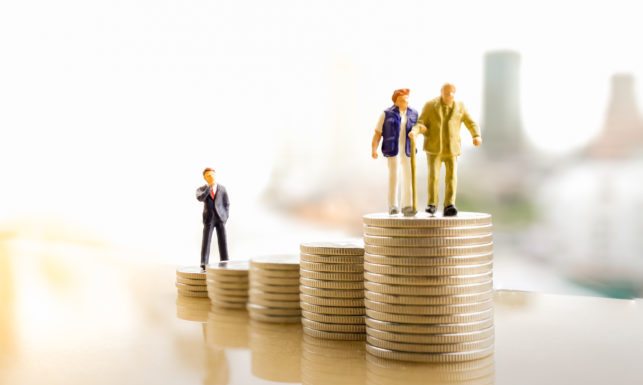 KiwiSaver has just celebrated its tenth birthday! That's right, introduced by the Labour government back in 2005 and launched on 1 July 2007, KiwiSaver has just celebrated an important milestone. And there's no doubting it's been an incredibly successful initiative, becoming the fastest uptake per capita savings scheme in the world. So what's KiwiSaver all about and is it right for you? Well, in this article we provide a basic guide to the KiwiSaver scheme.
What is KiwiSaver?
In a nutshell, it's a voluntary, work-based savings scheme with the aim of helping your long-term savings for retirement. The idea is to encourage you to maintain a regular pattern of savings so that you can better enjoy your retirement.
However, KiwiSaver is not a replacement for NZ Super. Having a KiwiSaver account won't affect your eligibility for NZ Super or the amount that you receive. Instead the money you accumulate in KiwiSaver will supplement your retirement income so that you have a better standard of living.
What are the benefits of being a member?
There are a number of benefits to membership and the most important is that your employer will also be making regular contributions to your KiwiSaver. In addition, you'll receive an annual member tax credit paid by the government.
What's more, you may be able to make an early withdrawal of part or all of your savings if you are:
buying your first home
moving overseas permanently
suffering significant financial hardship
seriously ill.
How do I sign up for KiwiSaver?
There are a wide range of schemes offered by a variety of organisations from the big name banks, insurance companies and investment managers, through to specialist providers. And there are three ways that you can join:
automatic enrolment when you start a new job
opting in through a KiwiSaver provider
opting in through your employer.
How do I make contributions?
Most people sign up for KiwiSaver through their employers who then deduct KiwiSaver payments directly from your pay. Depending on how much you earn, contributions are either 3%, 4% or 8% of your total salary. For the self-employed or those that change their providers from the one operated by their employers, you agree with your KiwiSaver provider how much you want to contribute and you make direct arrangements.
Is KiwiSaver right for me?
Well, before you make a final decision on whether KiwiSaver is right for you, consider this. If you're eligible, your employer will also contribute an amount equal up to 3% of your pay to your KiwiSaver savings. Now that's extra money in your savings without you having to do a thing. And also consider this. The Government will make an annual contribution towards your KiwiSaver account as long as you are a contributing member aged 18 or over. Again this means more money in your savings.
Still not convinced? Well, consider this final point. The rate of new KiwiSaver memberships is years ahead of what was projected when the scheme was first launched. And there is now over $40 billion invested in KiwiSaver from 2.6 million ordinary Kiwis. With so many ordinary Kiwis just like you and me signed up, maybe there's something in it after all?